Bespoke, Interactive, Results-Oriented
Deb's Membership Program includes:
20+ Interactive Livestream classes/week
Tailored Wellness Program & Comprehensive Video Library
Each class is taught by Deb
and includes personal real-time feedback. Classes encompass:
Yoga
Impactful and dynamic classes incorporating multiple lineages and integrated strength and mobility work.
Meditation & Pranayama
Powerful yet calming sessions that put the mind and body in a relaxed state to promote health and well-being. 
Strength & Conditioning
Training that addresses often-ignored areas of weakness that can result in injury or dysfunction. Key areas of focus include upper body, glutes, hamstrings and core. 
Fascia Therapy
A game-changing tool that empowers students to access greater mobility, address previous injuries and minimize risks for future trauma. 
Unparalleled Video Library:
With Deb's unique live class sharing feature
Your membership gives family and friends the chance to join live classes with you, sharing your screen, at

no extra charge

.
"Practicing yoga with Deb for almost 2 years now has completely changed my life. I had practiced yoga before, but i had never received the kind of detailed instruction and precise cues that Deb provides in every single class. As a result of almost daily practice with her via Zoom and in-person retreats, my body has become strong, lean and flexible in ways I never could have imagined were possible.Deb's teaching stye is motivating and challenging - she drives me to push myself and "become my own greatest teacher," while ensuring that I am using the correct muscles and achieving the maximum flexibility and strength in each move. Practicing with Deb is about more than just yoga postures and flows - it is a lifestyle that promotes wellness in mind, body and soul through fascia bodywork, core training, meditation and breathing, and nutritional coaching, all of which I've incorporated into my daily routine for a healthy lifestyle. I've been athletic all my life, but I've never felt better or stronger or healthier than I do now, and I owe it all to Deb"
Cooper
Los Angeles
"Being part of Deb's wellness program has been truly transformative for me. I am so grateful for the increased strength and mobility I have gained not to mention my increased mental wellbeing. What I love the most about Deb is her enthusiasm for yoga and fitness. All I have to do is show up for class, and her energy will carry me through.
I started practicing online with Deb at the beginning of the pandemic as a way to stay sane during this challenging time. Before that I had little experience with yoga and never imagined that practicing yoga would become an essential part of my day.
With Deb's feedback during the courses, I learned how to do poses correctly despite practicing exclusively online. The most immediate benefit was feeling more relaxed physically and mentally..."
View the rest
here
Julie
Zürich, Switzerland
"Practicing with Deb has taught me how strength, nutrition, and flexibility all work together to lift my yoga practice to levels I did not dream possible. Deb creates community so I could work my tail off with a supportive group of yoga friends and celebrate not just my own journey, but the joy of reaching our goals together. She makes the impossible accessible."
Alicia
San Francisco, CA
" It has been almost a year since I started Deborah's yoga program. Looking back, my life seems to separate into before and after meeting Deb.

Deb is an awesome teacher and an amazing spirit. My flexibility and strength has been improving ever since.

Her meticulous and personable approach to every step in her yoga teaching brings great results. And it is so easy to follow the instructions online. Deborah is not just a wonderful teacher, but she is a great support for physical and spiritual wellbeing. Her dedication to her students is astounding. If anyone is thinking of starting a wellness program, there is no better person to teach and guide you than Deborah."
Yulyia
Santa Barbara, CA
Online with real-time feedback
Trū Yoga takes you far beyond just striking a pose. Deb combines precise cuing with integrated strength and flexibility training, empowering students with knowledge that leads to an impactful practice. When you start practicing Trū Yoga you'll feel like you're practicing yoga for the first time.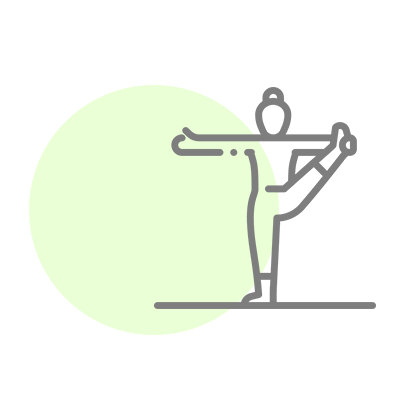 Can you scratch your back? Work at your laptop without pain? Still fully enjoy your favorite sports?
You can if you practice Trū Yoga.
Trū Yoga strengthens, sculpts and tones your entire body, giving you access to your full range of movement. This increased strength and mobility will protect you from common aches, pains, and injuries in sports and daily life.
Are you recovering from past injuries? Do you have a limited range of movement? These are not isolated issues, because one area of dysfunction can create a domino effect of pain and weakness throughout the whole body.
Deb's training in fascia therapy, anatomy and movement will help you end this vicious cycle. Her courses target every body part from head to toe, allowing your body to strengthen, heal, and protect itself from further injury and dysfunction.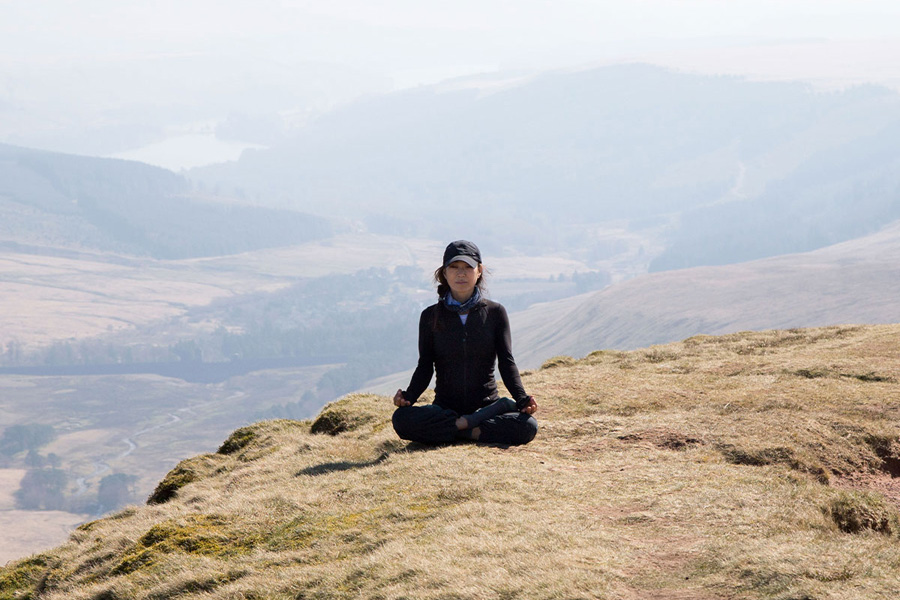 Deb has more than 1,500 hours of multidisciplinary training in multiple yoga lineages and is an expert in meditation, pranayama (breath work), fascia therapy, strength & conditioning and nutrition.
She uniquely combines this in-depth knowledge to guide students towards Trū Wellness for the marathon of life.
Start Your Journey for Free
With a one-week free trial membership
Begin the Journey to Trū Strength, Trū Mobility and Trū Wellness by experiencing Deb's program for yourself. She invites you to take the first step towards Trū Change by joining her groundbreaking program for a 1-week free trial. Check out her daily interactive livestream classes and extensive video library that includes hundreds of sequences, "how-to" tutorials, Quick-Fix Videos, and Wellness Tips.
If you join Deb on this incredible journey, she will be your personal guide. You will see physical results and feel the difference in mind, body and spirit within weeks.